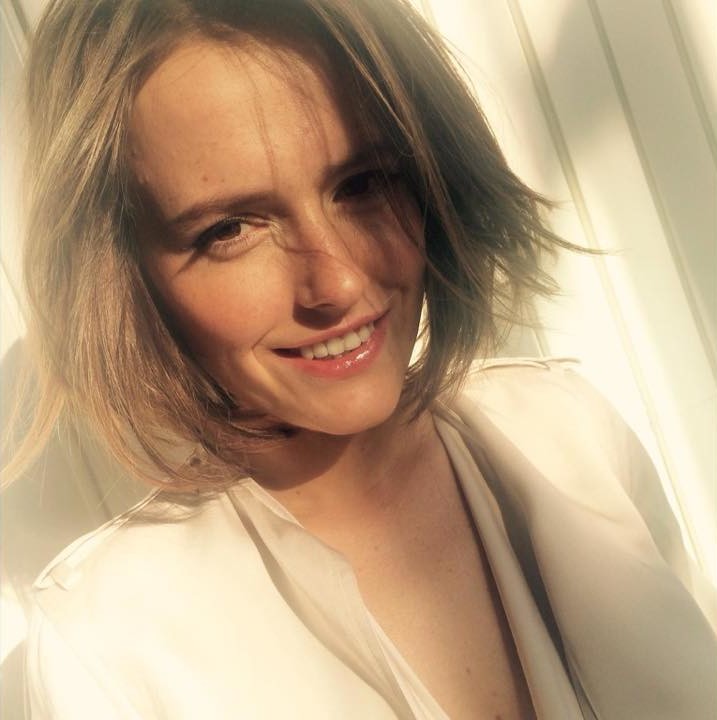 Triclinium helps me in my struggle for strong, healthy and shiny hair.
I've never been interested in aesthetic medicine. I believed that if I am still "so young", I do like and accept myself and my body why should I even consider this type of clinic? Well, I still think that "natural" is the coolest, healthiest and generally the best, but …
Some time ago I spoke to my friend from high school days. She said her company cooperated with Triclinium and asked if I wanted to meet a wonderful doctor and possibly arrange an appointment. Before I answered, I began to inspect my bodymore scrupulously. I stood before the mirror and thought that it is not that bad after all and actually "why bother?"
The very same day I had a photo shoot for one of the magazines. Everybody did what they could so that I looked really beautiful. A make-up artist modeled my face, a stylist dressed me in expensive clothes, and a hairdresser began to conjure some sort of hairdo out of my shoddy hair. He trimmed, curled and straightened it and finally fixed a few fake hair strands to amplify the looks. I have always wanted to have a thick braid on my head, but unfortunately, "Mother Nature" have decided otherwise. One cannot have everything.
After the photo session I contacted my colleague, arranged an appointment at Triclinium and started consultations. Dr. Marek Wasiluk, apart from being an outstanding specialist in the field of aesthetic medicine, is first and foremost a wonderful man, who patiently answered all my questions.
There are no miracles as of yet, but together with the doctor we have been fighting for that additional thickness of my pony tail. I am trying to regularly visit Triclinium, where we usually do needle mesotherapy of my head using plasma. The doctor warned me it may hurt a little, but my dreams of healthy and strong hair have won! Well, there was no pain. What about the effects? I am happy to say it's getting better!