MSc Katarzyna Nawotka-Bes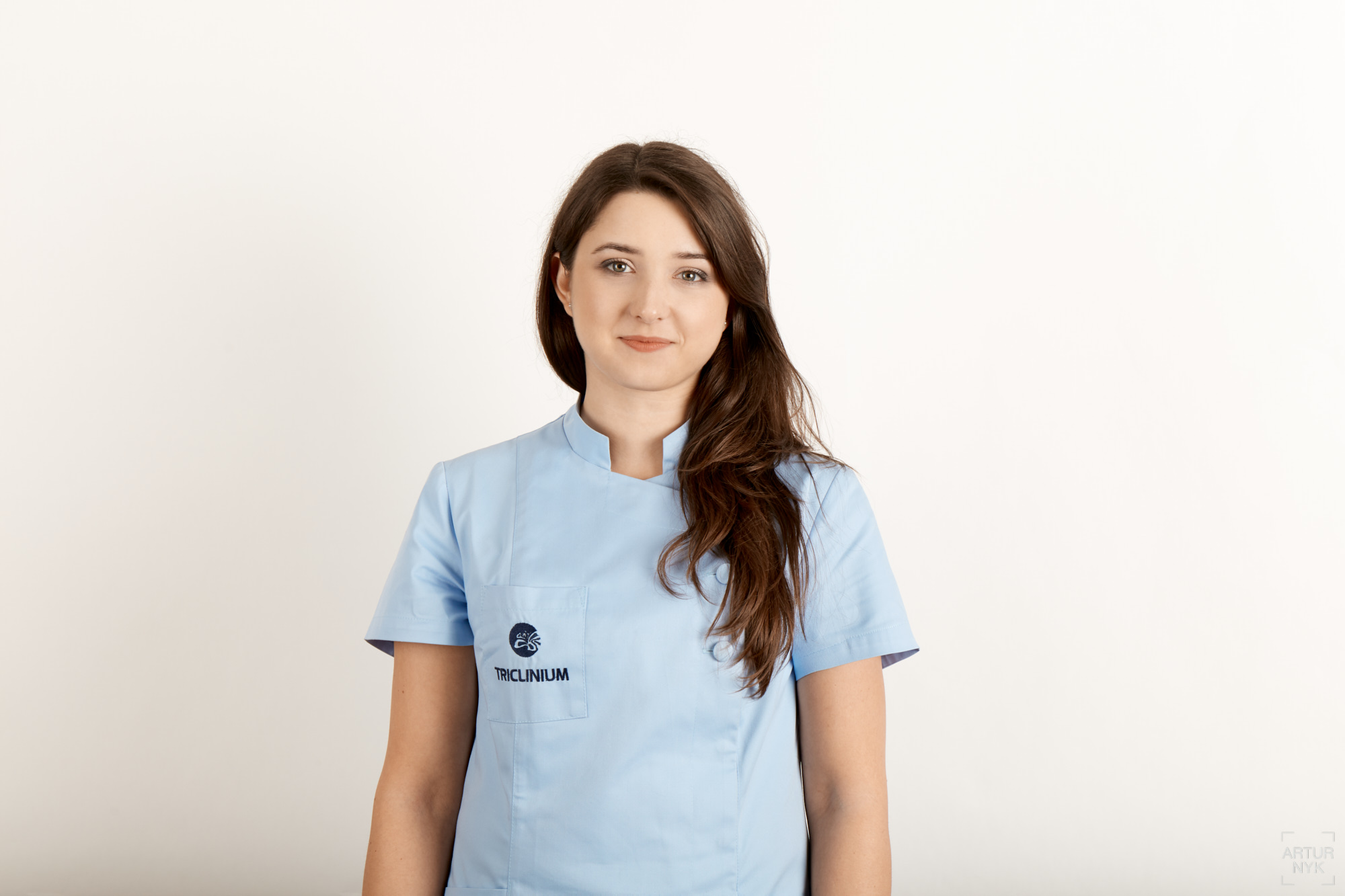 MSc Katarzyna Nawotka-Bes
A cosmetologist.
A graduate of the College of Health, Beauty and Education in Poznan in the field of cosmetology as well as the University of Economics.
Despite her young age, she is already a comprehensively experienced cosmetologist. She acquired her expertise working in one of Dr Irena Eris Institutes.
She regularly extends her professional competences and practical skills by participating in regular internal trainings at Triclinium as well as external courses /conferences.
At Triclinium, she deals with all skin and body care treatments using modern technologies and equipment, such as laser hair removal, acne therapy, stretch marks, improvement of skin condition, cellulite, excess fat tissue, erythema, rosacea and others.
A person of great empathy, characterized by delicacy, accuracy and patience.
Supporter of natural and regenerative methods, selecting individual care and correction treatments for each patient. New therapies / devices / treatment programs introduced at Triclinium only motivate her to enlarge her practical and theoretical knowledge in the field of aging, modern cosmetological methods and devices. Apart from performing the duties of a cosmetologist, she also deals with the improvement and optimization of cosmetology offer at the clinic.
She very often supports dr. Marek Wasiluk in performing aesthetic medicine treatments. Dr Wasiluk values her extraordinary diligence and professionalism.
Privately, she is fascinated by the possibilities of modern aesthetic medicine. She is a genuine animal lover, with dogs at the forefront.