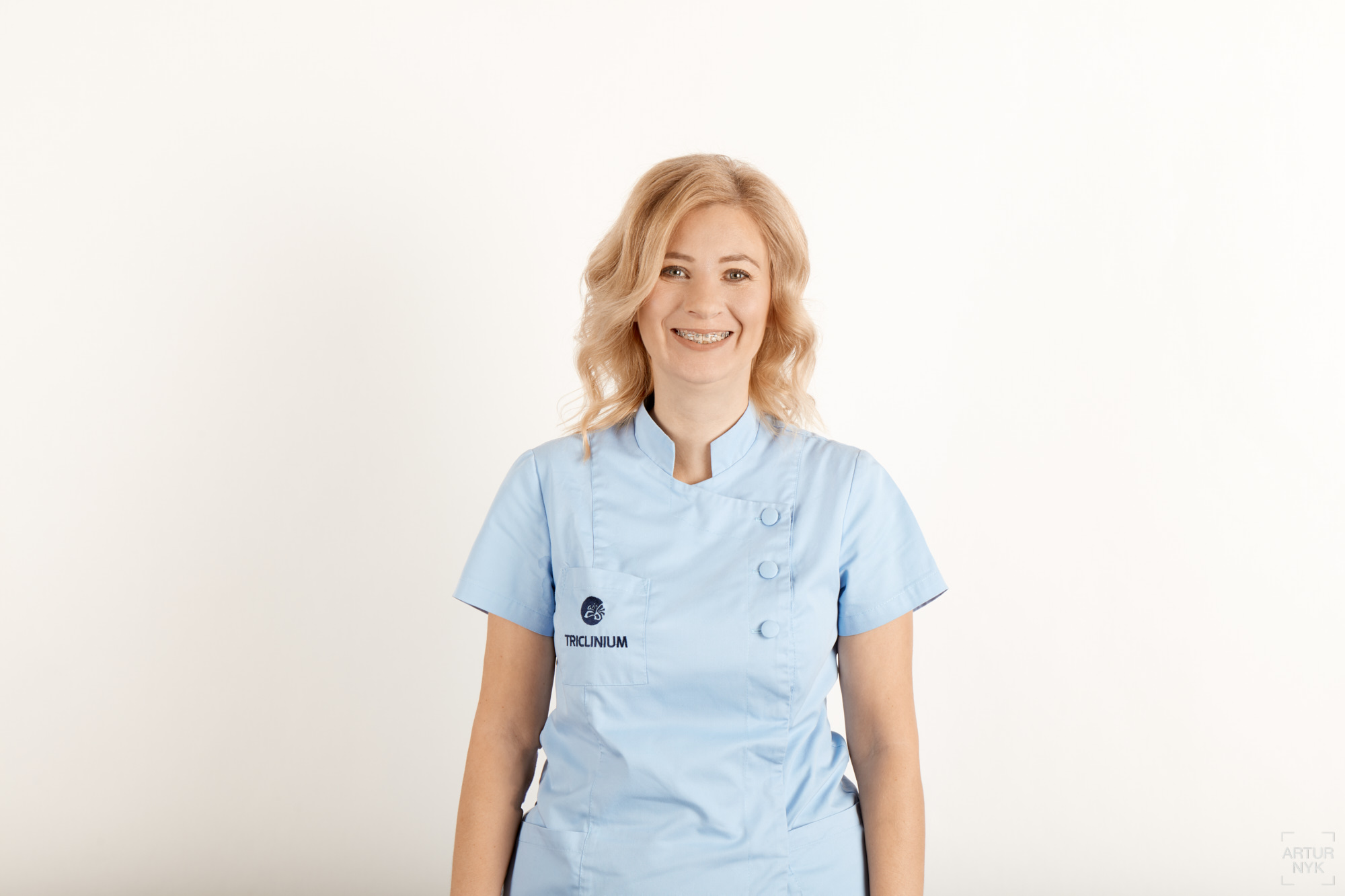 A dental assistant, orthodontic and dental hygienist with several years of practical experience.
At Triclinium she actively assists during dental, orthodontic and surgical procedures.
Perfectly acquainted with all the assistance procedures necessary for safe, aseptic and comfortable treatment of patients. Constantly expanding her dental and medical expertiseat conferences.
Monika has extensive knowledge in the field of oral hygiene and prevention of related diseases. Sheconducts professional teeth cleaning instruction, advises on the selection of proper hygiene products and carries out professional scaling, sanding and polishing.
Co-working with dr Kamila Wasiluk let heracquireample knowledge in the areaof orthodontic technology. She is able to receive and help a patient with a failure of anorthodontic apparatus. "Without Monika's professionalism, attentiveness and warm-hearted care for the patient, the appointments would not be so smooth and friendly " – dr Kamila states.
At Triclinium, Monika also assists during difficult procedures demanding extraordinary sterility: in implantology, dental surgery and aesthetic medicine.
She is a very communicative person conjuring up a super friendly atmosphere, which can significantly reduce patients' tension and stress levels.