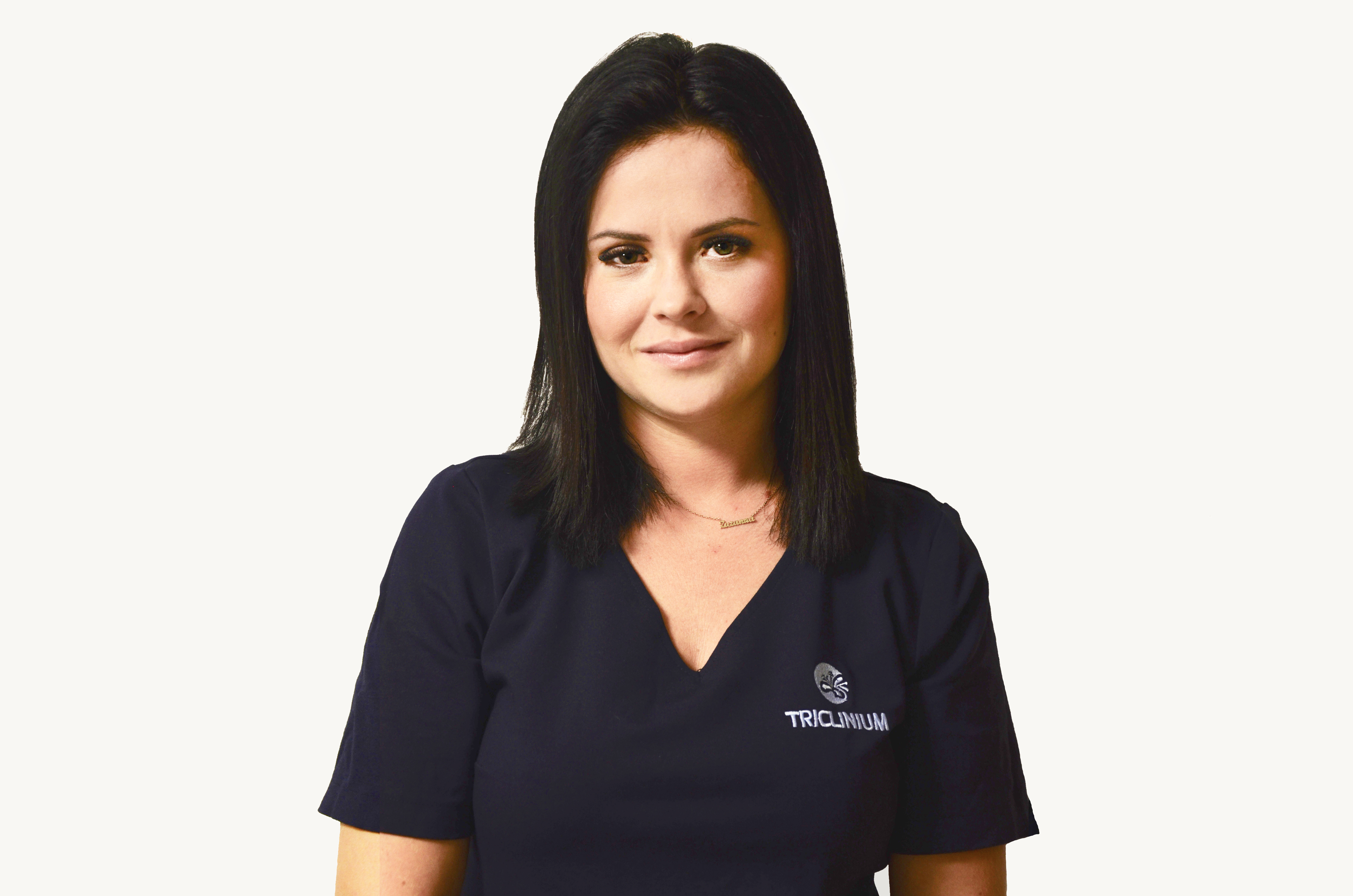 An advisor and patient care assistant, coordinator of reception and back-office work, with Triclinium since 2015.
A graduate of the University of Finance and Management in Warsaw (Social Communication and PR faculty), University of Warsaw (Organization Management) as well as Tax Law postgraduate studies at the Warsaw University of Life Sciences (SGGW).
Even the best equipped clinic and the best specialists would not be able to function well without efficient internal organization and effectively arranged logistics -not only related to records or patients' appointments, but assuming a whole lot of additional "invisible" activities, such as ensuring the availability of treatment materials, taking care of the equipment efficiency or minor formalities necessary for the smooth operation of Triclinium. Kasia, very well organized and disciplined by nature, guarantees that Triclinium works efficiently so that both patients and employees are satisfied with the service provided.
In her free time, she likes cooking, traveling and living in accordance with her calendar.