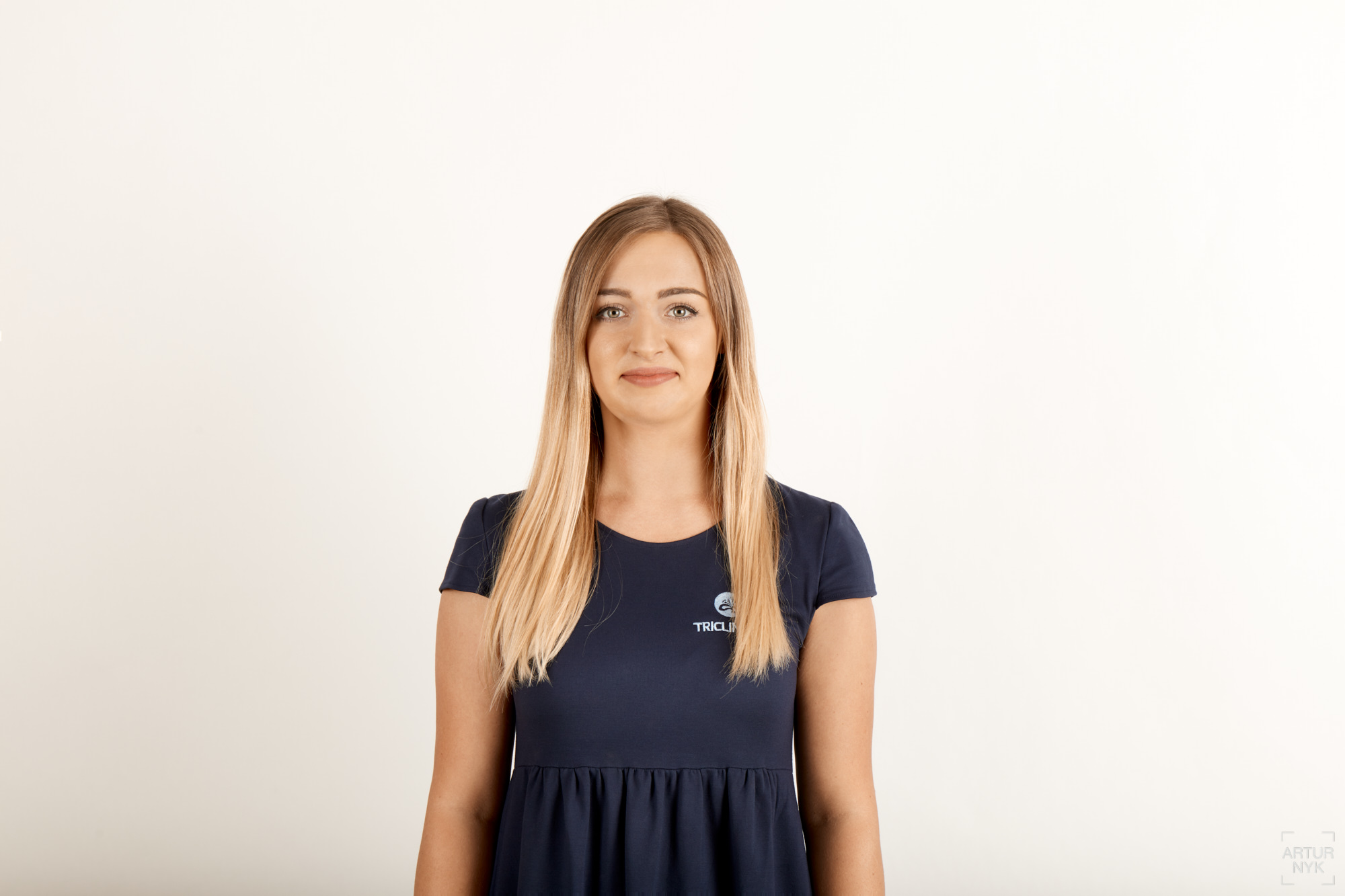 A patient's advisor, care assistant and receptionist.
A student of dental hygiene.
Extraordinarily sensitive and empathic. Very helpful not only to the entire Triclinium team, but above all – our patients and clients. She tries to treat every contact person or visitor with due attention, creating warm and family – like atmosphere, providing precise and helpful information. Yet the most important and difficult part of her work remains "invisible". Every day, by painstaking search through the appointment schedule, she can magically conjure up convenient dates for our busy patients.
Privately, a real fashion enthusiast.