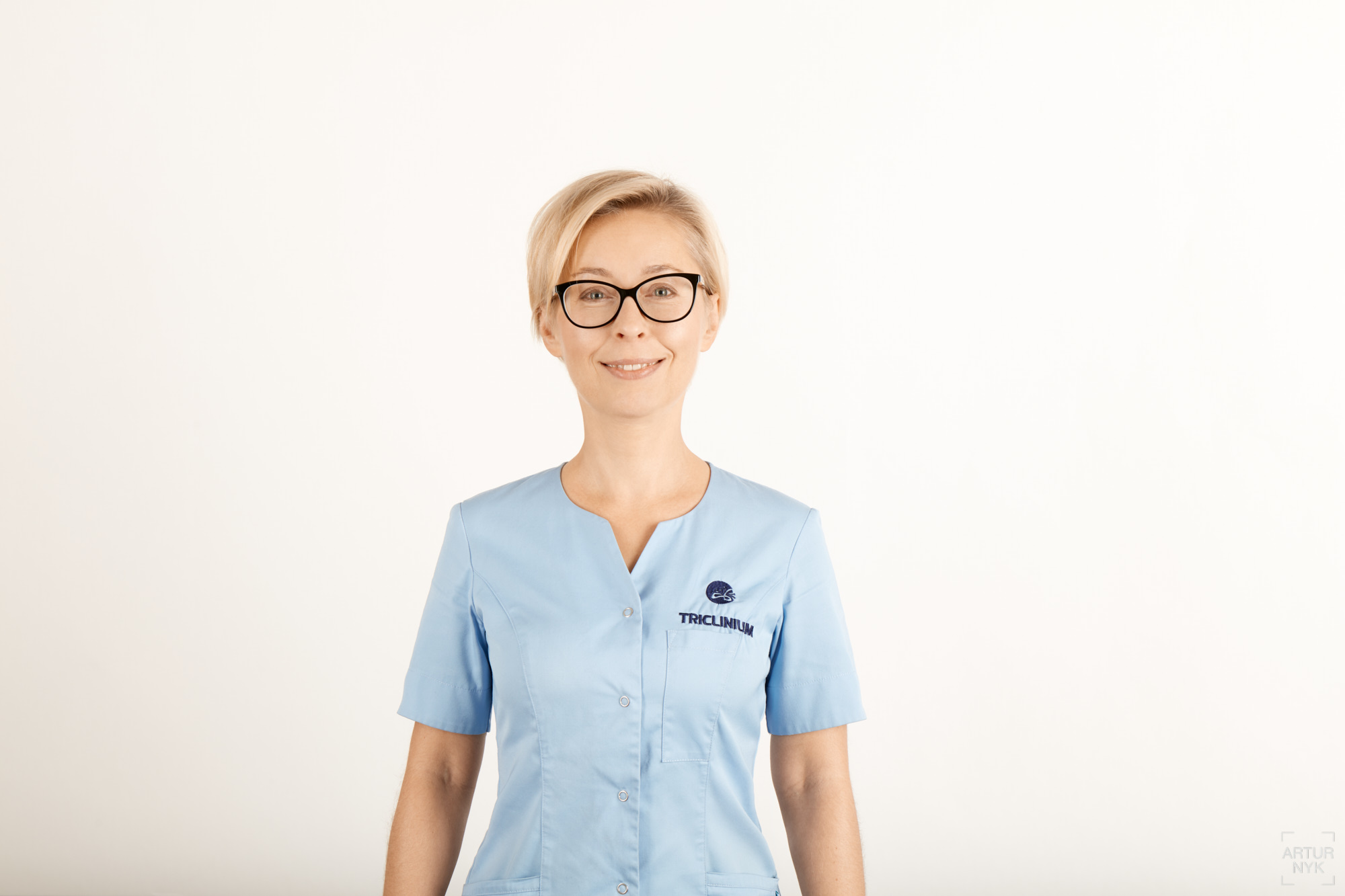 Aesthetic medicine doctor.
A dentist by profession, graduate of the Medical University of Warsaw.
In the first years of her professional career, dr Natasza Grądalska worked as a dentist treating both children and adults.
She has been with Triclinium since 2012, closely cooperating with dr Marek Wasilukfrom the very beginning , learning theory and practice of aesthetic medicine under his supervision. She specializes mainly in skin rejuvenation using modern regenerative methods, especially microneedle radiofrequency, fractional laser, platelet rich plasma and HIFU. She also treats stretch marks (using dr Wasiluk's original method – No Strech Marks) and hair loss.
Collaborative team work and daily observation of dr Wasiluk at work grant Dr. Natasza direct access to knowledge about modern aesthetic treatments, their effectiveness and safety. Dr Marek Wasiluk values her reliability, honesty and empathic approach to patients.
In addition to medical work, dr Natasza has completed training on good clinical trial practice and has research experience.
Dr. Natasza believes it is important to build mutual trust in the doctor-patient relationship. That is why apart from sheer professionalism, she sets out to create a friendly atmosphere at the clinic so that patients are not afraid to ask questions. She is a cheerful and open person, making her patients feel at ease.