dr Marek Wasiluk, MSc of Aesthetic Medicine, MBA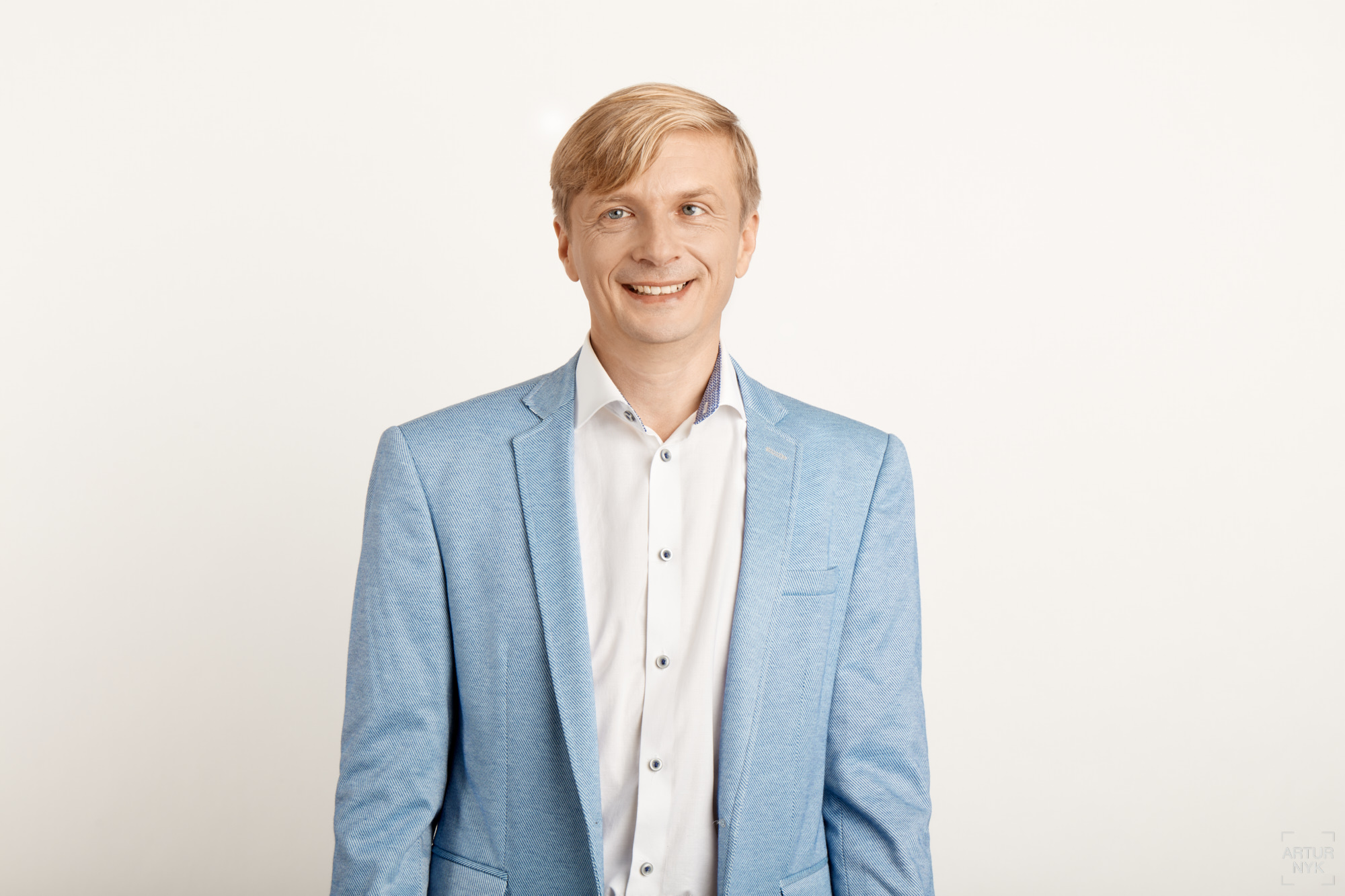 dr Marek Wasiluk, MSc of Aesthetic Medicine, MBA
Master of Science of Aesthetic Medicine and an ultimate specialist in the field. Propagator and expert in laser therapy. Originator and founder of Triclinium.
Marek Wasiluk is the only doctor in Poland who graduated from the prestigious MSc in Aesthetic Medicine studies at Barts and London School of Medicine and Dentistry at the Queen Mary University (year 2017). Thus, he boasts the title of Master of Science, which cannot be obtained at any university in Poland and only very few international institutions.
As one of the few graduates, he was granted this title with distinction. Dr. Marek Wasiluk is a precursor and seeker of new medical solutions. As the first one in Poland he introduced and applied copper bromide laser therapy, fractional microneedle radiofrequency and HIFU. He has also created his own therapies such as No Stretch Marks helping treat old, scarred stretch marks. Called the "doctor of difficult cases" dr Wasiluk gives his patients hope for improved appearance and real effects.
He is particularly interested in modern medical technologies, including laser therapies. He is a supporter of aesthetic medicine based on the assumption that improving beauty should result from stimulating the body towards its natural regeneration. Thanks to his international and comprehensive experience, Triclinium goes beyond standards and uses the latest solutions.
As a true enthusiast, dr Wasiluk willingly shares his knowledge and experience in media publications: he has his own columns on Onet.pl and NaTemat.pl portals, but he is primarily active at his own www.marekwasiluk.pl blog. In his book entitled "Aesthetic medicine without secrets" he shares his passion with the readers.
He has also completed postgraduate studies in Aesthetic Medicine at the Medical University of Warsaw and Postgraduate School of Aesthetic Medicine. He is also a member of the Polish Society of Aesthetic Medicine and Anti-Aging. As such, he actively participated in the development of the Society's certification program for aesthetic medicine doctors. Since 2008, he has been a lecturer at the Postgraduate Education Center of the Medical University of Warsaw. Dr Marek Wasiluk is constantly seeking to expand his knowledge drawing on world standards, which is why he decided on the prestigious postgraduate studies in aesthetic medicine in Great Britain. In addition, he is an expert in the field of clinical trials. He has participated in over 80 research projects conducted all over the world – in North America, Europe, Asia, Africa and the Middle East. He has contributed to the introduction of the swine flu and malaria vaccination onto the Polish market.
Our doctor's extraordinary openness wins instant sympathy and trust of his patients with whom he values ​​direct, personal contact. No need to say we cordially invite you for consultations and treatments at dr. Marek Wasiluk.