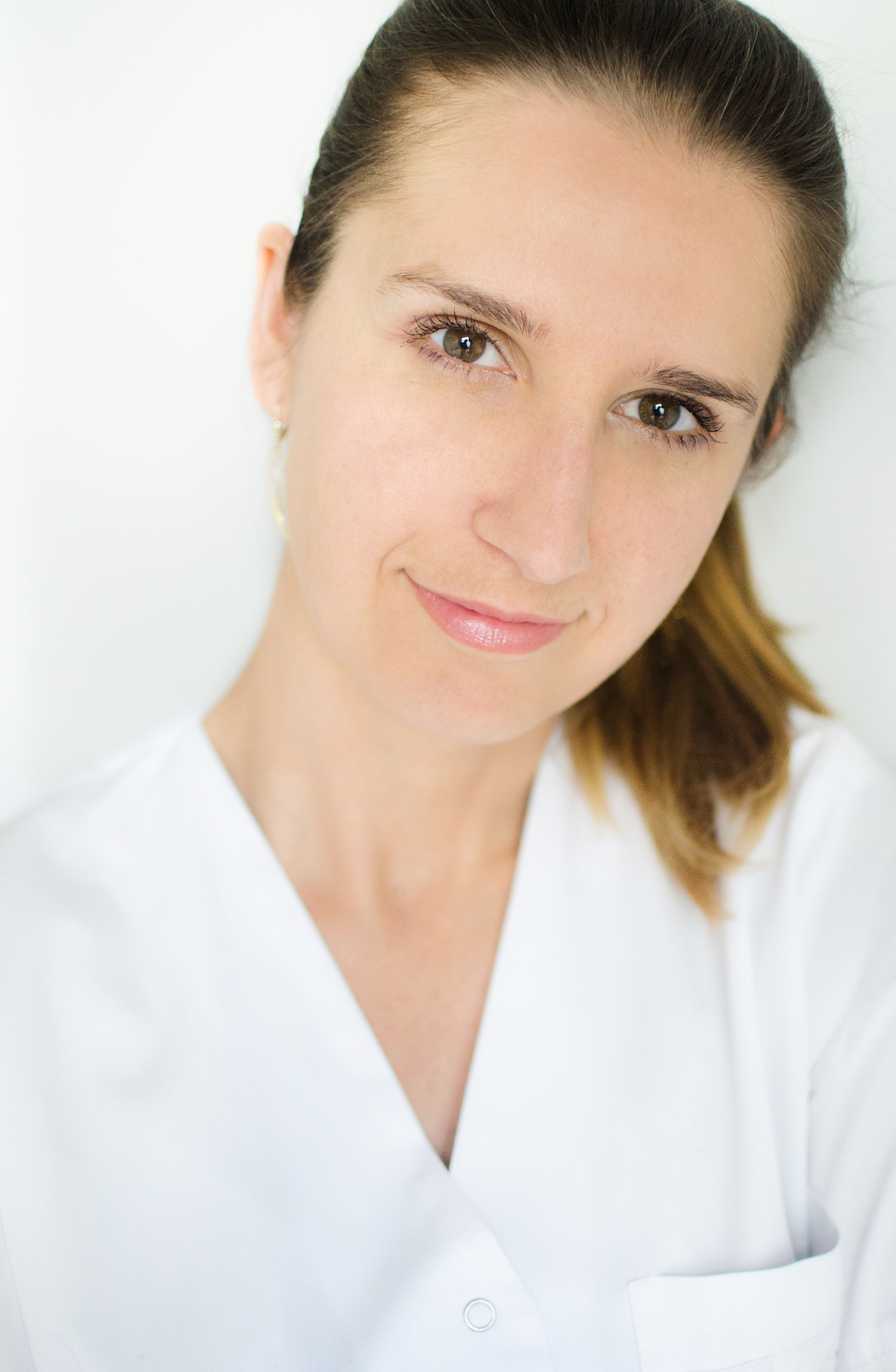 Dr Katarzyna Dulna graduated from Dentistry Department of the Medical University of Warsaw in 2002.
Initially, her professional interests focused on conservative dentistry, advanced endodontics and aesthetic dentistry. Over time, in a way of natural consequence, she became more interested in orthodontics – a field in which she is now intensively developing. She has an extensive knowledge about the proper functioning of the masticatory organ movement system and holds a holistic view of a patient through the prism of their general bodily condition, not only problems concerning selected teeth.
In her treatment methods she avoids unnecessary interference. Ensuring her patients' proper and comfortable functioning and aesthetic satisfaction is her priority. She specializes in temporomandibular joint supporting treatment of disorders occurring in this particular area. In her practice, she tries to use techniques and tools compatible with her own methods, including functional treatment, self-ligating apparatus, A.L.F apparatus, coordinated arch development technique (CAD) as well as braces supporting the treatment ofmasticatory organ disorders. She also has alicense to apply Homeoblock ™ epigenetic apparatus.
Depending on the situation, she offers her patients access to interdisciplinary proceedings through cooperation with a prosthetist, surgeon and periodontist. Moreover, she closely cooperates with physiotherapists and a nutritionist (specialist in food hypersensitivity and allergies) in restoring general good condition in patients requiring comprehensive care.
A member of the International Association for Orthodontics since 2014, she has been updating and expanding her knowledge at numerous conferences and trainings. Currently participating in the 3-year "Mini-Residency in Orthodontics" program led by Dr. Derek Mahony.
Whenever possible, dr Katarzyna tries to do her best to create a patient-friendly atmosphere at Triclinium with her pleasant disposition, professionalism, access to modern equipment and excellent materials.
Feel invited!