dr Kamila Wasiluk, MSc of Orthodontics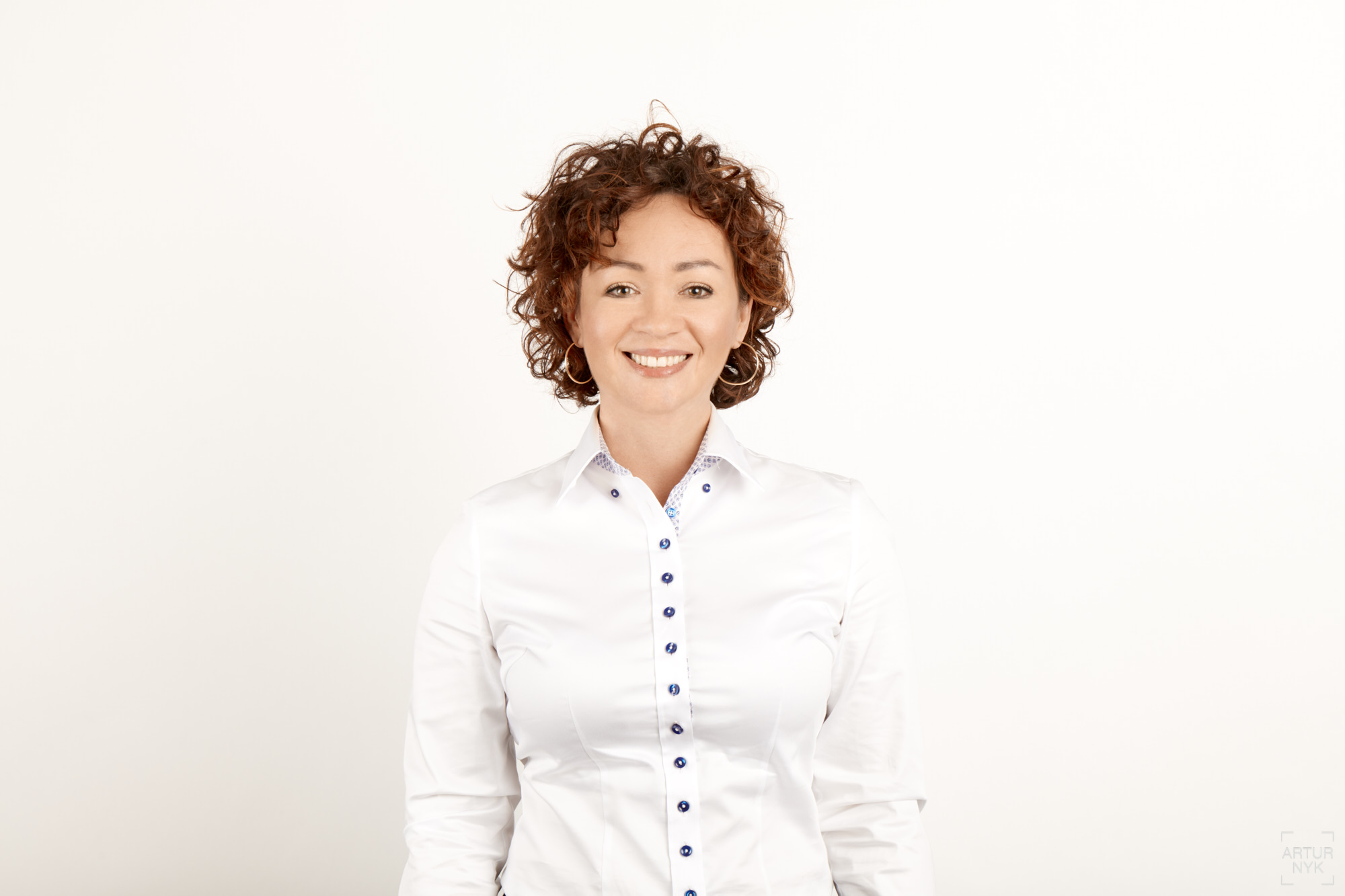 dr Kamila Wasiluk, MSc of Orthodontics
A dentist-orthodontist with international experience (Master of Science in Orthodontics diploma), aesthetic medicine doctor and a co-founder of Triclinium.
By nature, a perfectionist attaching great importance to details and aesthetics. Extremely analytical and logical mind.
In 2002 dr Kamila Wasiluk graduated from dentistry at the Medical University of Warsaw. For several years she worked as a dentist treating both children and adults. Since 2007 she got professionally involved in orthodontics and facial aesthetics. Constantly improving her competences, she has managed to gain unique skills in the field of modern orthodontic therapies. In her practice she can skillfully combine them with her expertise in aesthetic medicine in order to obtain not only the correct bite, but also retainoptimal facial features.
In 2009 she completed postgraduate studies in cosmetology for doctors at the College of Cosmetology and Health Promotion and in 2012 -postgraduate studies in aesthetic medicine at the Medical University of Warsaw.
In 2014 she gotthe title of MSc. in Orthodontics upon graduating from specialization studies in orthodontics at Donau University in Austria.
Constant curiosity and hunger for knowledge motivate Dr. Kamila Wasiluk to regularly participate in various training sessions. She has completed over 50 courses, led by lecturers from Europe, USA and South America, learning modern standards and methods of conducting orthodontic therapies, both for children and adults.
Such a broad look at the most important global trends and orthodontic techniques allowed her to develop her own original methods optimally suited to the age of her patients and their specific malocclusions.
Her ambition is to spread knowledge and increase dental and orthodontic awareness, hence the idea for her own blog: Mama Ortodonta which she has been running since 2017.
Dr Kamila Wasiluk offers her patients optimal and individually selected therapeutic methods so that the effects are the best, natural and long lasting. Taking into account facial aesthetics, she creates an orthodontic treatment plan in such a way as to save patients from tooth extraction.
Creating a pleasant atmosphere for patients during appointments is especially vital for her.