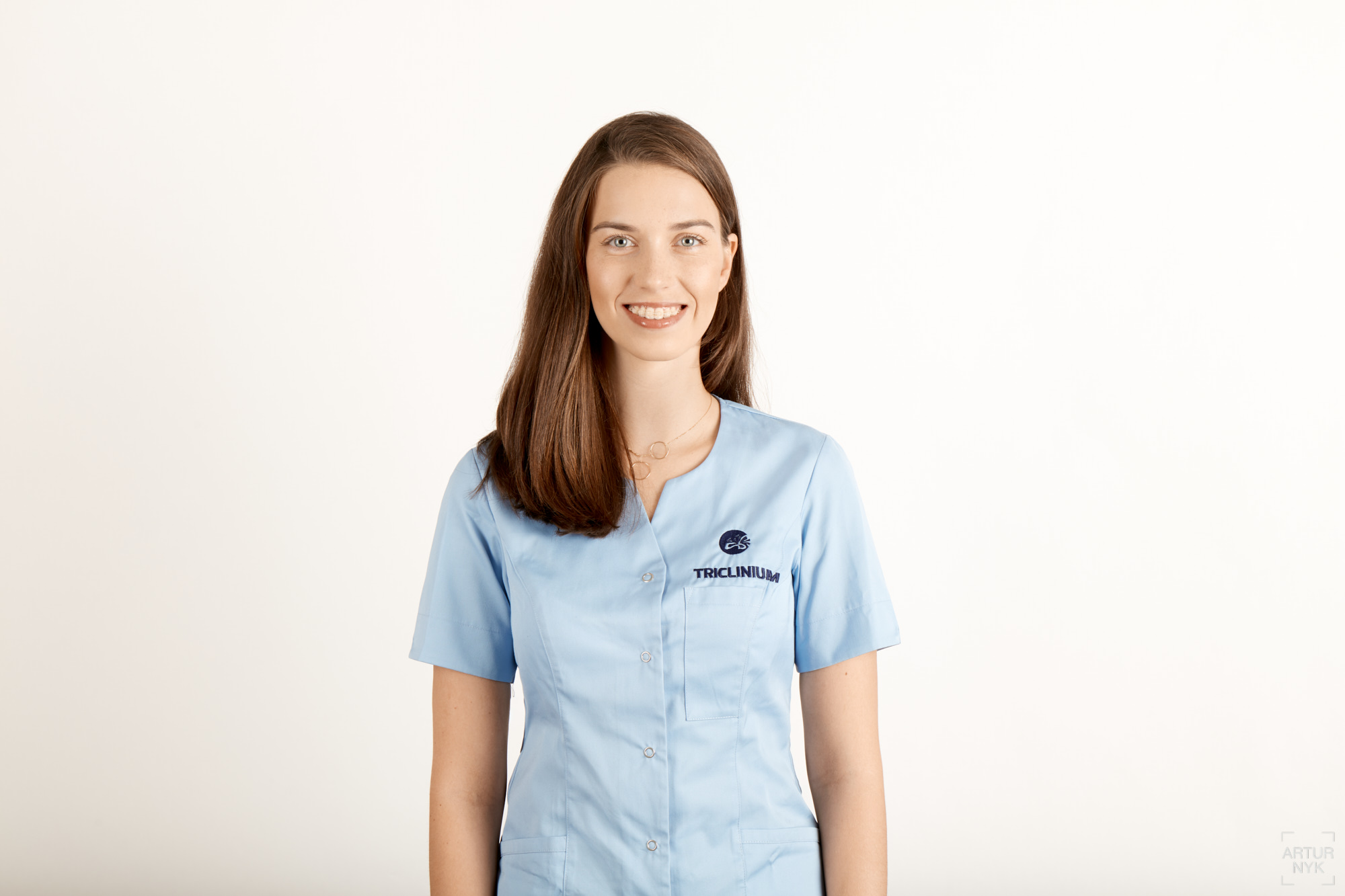 A dentist.
Dr Agnieszka Duplaga graduated from the Medical University of Warsaw. She is constantly broadening her knowledge by taking part in numerous courses and trainings, including "Art Of Composite – composite aesthetics without secrets"or" Diagnosis of gingival-mucosal problems and basic procedures in periodontology.
She was also involved in the preventive and educational program "Protect children's smiles" – an annual series of free dental check-ups for primary school children, organized by Wrigley, PL and the Polish Red Cross.
She has always wanted to work asa dentist. Good contact with herpatientsand continuous improvement of qualificationsconstitute her motto.She strives tochoose the optimal method of treatment for each individual case.
Patients value herhigh reliability and accuracy. She makes sure that every dental intervention is beneficial not only for the patient's health, but also for the aesthetics of their teeth.
At Triclinium, she deals with conservative dentistry and aesthetic prosthetics. She treatsboth adults and children.