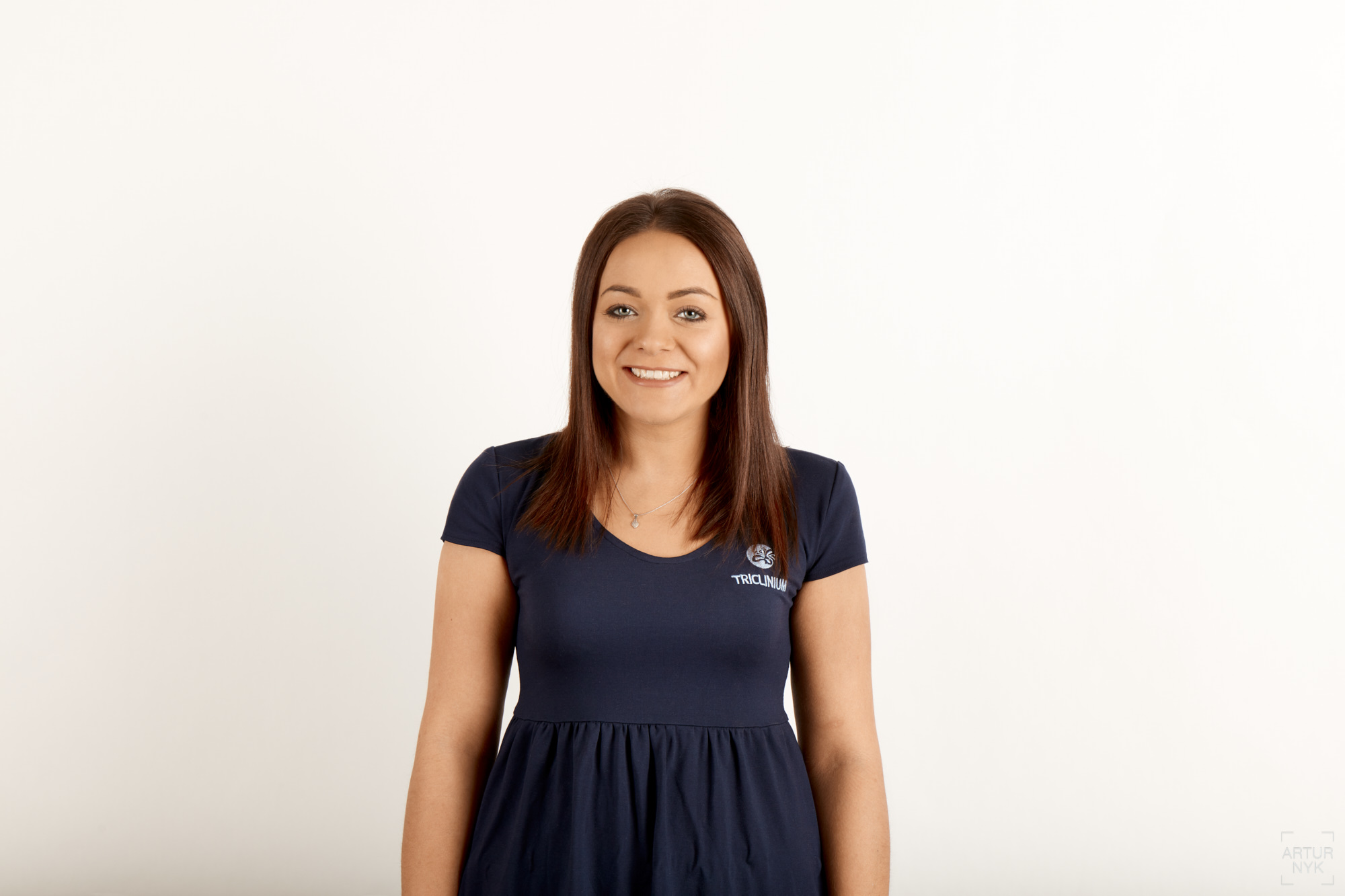 An advisor, patient care assistant, receptionist.
Makeup artist and physiotherapist by profession.
She can manage Triclinium appointment schedule like no other: searching for the dates most convenient for patients and planning the work of the clinic and particularly busy dr. Marek Wasiluk seems a piece of cake for her.
Privately and professionally, interested in styling and makeup. A certified make-up artist, she is capable of changing women into delicate princesses, elegant ladies or sexy vamps with merely a brush, sponge and several tubes with magic cosmetic substances – depending on the need.
A person with an extremely positive attitude towards life: conscientious, emphatic and understanding.
She believes in positive thinking and the power of good.
Very passionate about kitchen revolutions – cooking is her favorite pastime.