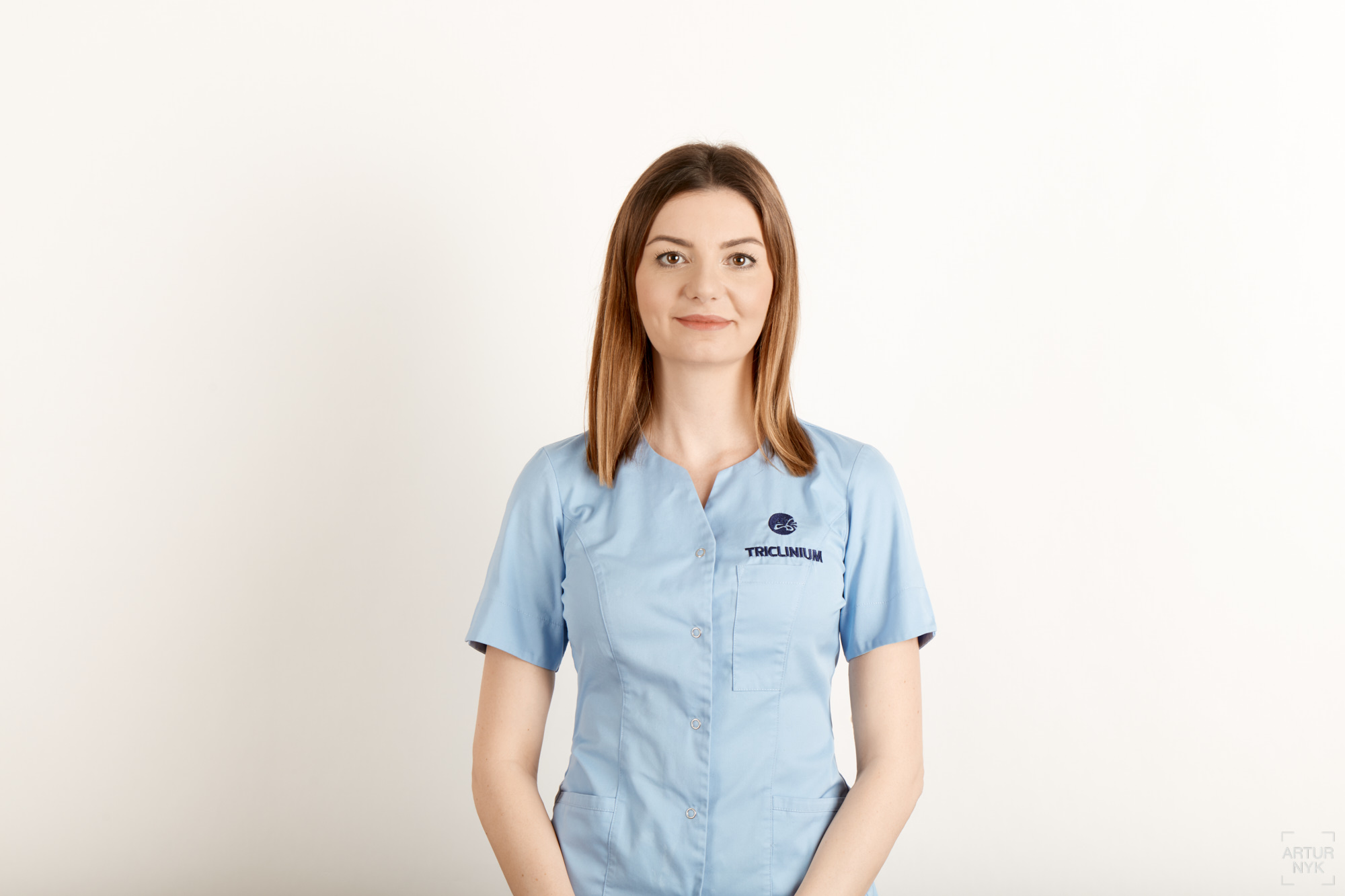 Cosmetologist, dietitian.
A curious, open-minded personality with a knack for training and science. She approaches every patient holistically and with great empathy. A professional with a great aesthetic sense.
An experienced MRT test consultant. The "conductor" of cosmetology unit at Triclinium. No innovative method is offered at Triclinium without its careful analysis and testing in the first place. Privately, Magdalena is passionate about aesthetic medicine, make-up, dance, fashion and travel. She is continually increasing her professional competences, participating in conferences and working closely with dr. Marek Wasiluk. "Without Magda's intelligence, diligence, commitment and innate pedantism, Triclinium would not be as friendly for our patients as it is" – admits dr Wasiluk.
Magda's knowledge is supported by proper education. She is a graduate of the College of Health, Beauty and Education in Poznan in the field of cosmetology. Poznan University of Medical Sciences granted her a title of nutritionist. She also graduated with honors from Anita Folaron's School of Makeup, Visage and Styling. Despite her young age, he also has the experience of being a lecturer / trainer at the Academy of Cosmetics and HealthCare in Warsaw. She boasts many years of experience working as a cosmetologist and dietitian for prestigious clinics in Warsaw such as Dr. Irena Eris Cosmetic Institute. There, she says, she learned what a high standard of customer service really means